Spotlight
Dr. Paul Wehman, Director of VCU's Rehabilitation Research and Training Center, speaks about the employment of people with physical and intellectual disabilities.
Latest news
For the first time, federal lawmakers have approved legislation that would end a practice allowing employers to pay people with disabilities less than minimum wage. The U.S. House of Representatives voted 231 to 199 Thursday to pass the Raise the Wage Act, a bill chiefly designed to increase the federal minimum wage to $15 per hour by 2025. Tucked inside the legislation, however, is a provision that would phase out subminimum wage for workers with disabilities.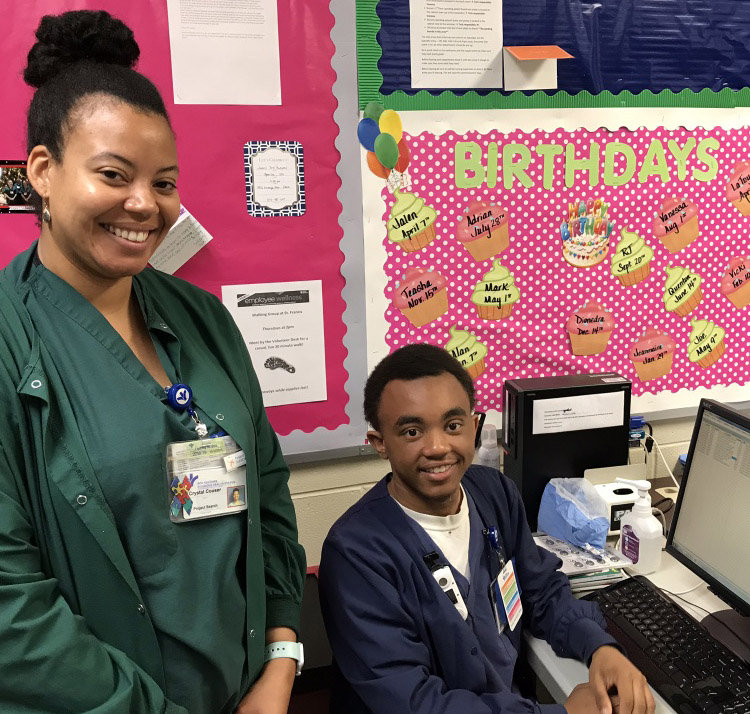 Crystal Hence has all the skills a good job coach should have. She is the sole job coach for Project SEARCH at St. Francis Medical Center, where she works with an average of six students at a time. She is persistent in her job leads and not shy about approaching employers.
Business Connections at VCU is a supported employment service provider for individuals in the Metro Richmond, Fredericksburg, and Warsaw areas, assisting individuals with disabilities with finding employment and providing ongoing support to clients who obtain employment. Established in 1983, the Virginia Commonwealth University RRTC provides resources for professionals, individuals with disabilities, and their representatives. Our team of nationally and internationally renowned researchers is committed to developing and advancing evidence-based practices to increase the hiring and retention for individuals with disabilities.
Featured
---
What Workers with Multiple Sclerosis Want Rehabilitation Professionals and Employers to Know - Dr. Rumrill will give a brief overview of Multiple Sclerosis (MS). He will focus on what employers can do to support employees with MS from disclosure of disability status through implementation of needed supports to keep this experienced, productive, but often disenfranchised group of workers in the labor force as long as possible.